Walden's Alcott Unit Medical Leadership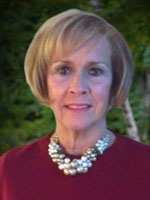 Lucille Force, MSN, MHA
Assistant Vice President of Patient Care Services and Chief Nursing Officer
Lucille Force is responsible for providing 24-hour accountability for the professional practice, administrative and clinical operations of Walden's psychiatric and eating disorder units and its residential program. Ms. Force has more than 20 years of nursing leadership experience, most recently as chief nurse executive at Universal Health Services – Arbour Health Systems in Boston. Before that, she was an associate chief nursing officer with Health Alliance Hospital in Leominster. Ms. Force also served as director of Women & Children's Health at St. Luke's Hospital in New Bedford, and as nurse manager at Women and Infants Hospital in Providence, R.I. She is currently an adjunct nursing professor at Bristol Community College, where she provides clinical instruction for nursing students in psychiatric nursing.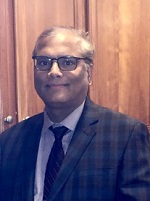 Shivkumar Jha, MD
Medical Director / Assistant Vice President, Medical Services
Dr. Shivkumar Jha is Walden's medical director/assistant vice president, medical services. In his role, he provides direct patient care and medical supervision to patients across Walden's eating disorder, psychiatric, residential and partial hospitalization programs. He is also responsible for providing leadership and mentoring to clinical staff across the entire organization. Prior to joining Walden, Dr. Jha was the associate medical director of United Healthcare and medical director at Behavioral Health, BlueCross BlueShield and psychiatrist-in-charge at Mclean Hospital. Dr. Jha completed his Residency at Tufts University Department of Psychiatry and M.D. and Bachelor's from Boston University School of Medicine. He is a board certified adult psychiatrist with fellowship training in geriatrics.
Robert J. Keane, Ph.D., LICSW
Assistant Vice President, Clinical Services & Training
Robert J. Keane is assistant vice president of clinical services and training at Walden Behavioral Care. He is responsible for the daily operations of clinical inpatient services, program coordination, utilization review and clinical training. Dr. Keane is a senior behavioral health administrator with more than 30 years of experience treating diverse patient populations within the mental health field. He is a former deputy commissioner at the state Department of Mental Health and was co-principal investigator of a four- year grant from the Substance Abuse and Mental Health Services Administration, which significantly reduced the use of seclusion and restraint in Massachusetts. He also collaborated with a team to design the Bureau of Substance Abuse Services strategic plan for the Department of Public Health. Before his work with DMH, Dr. Keane was regional director for Boston at the Massachusetts Behavioral Health Partnership, the managed-care carve-out company responsible for managing mental health and substance abuse benefits for Medicaid. While there, he was involved in the design and procurement of a service system that was responsive to the needs of consumers and their families. Dr. Keane earned his master's degree and doctorate from Boston College Graduate School of Social Work, where he is currently a faculty member.