Medical Leadership: Walden Eating Disorders Center at Rockville Hospital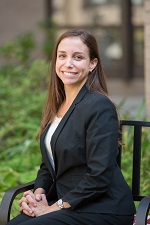 Mariela Podolski, M.D.
Medical Director
Dr. Podolski provides direct patient care and medical supervision for the unit, ensuring the highest level of care for both adolescents and adults. Dr. Podolski has been with Walden since 2012, most recently as an attending psychiatrist at our South Windsor clinic. Prior to that, she was a child and adolescent psychiatry attending physician at ECHN Rockville Hospital. Dr. Podolski received her doctor in medicine and surgery from the Universidad de Costa Rica. She completed her fellowship at the Medical College of Wisconsin and residency at The Institute of Living in Hartford. Dr. Podolski is a clinical assistant professor of psychiatry at the University of New England College of Osteopathic Medicine. She is board certified from the American Board of Psychiatry and Neurology.